General Data Protection Regulation


The new General Data Protection Regulation (GDPR) entered into force from 25 May 2018.
This is a European Union regulation which will constitute the reference text for the protection of your personal data. 

As Forumotion -our host- is a worldwide service, the protections offered to our European users will also apply to all other users around the world.
Our privacy policy has been updated in accordance with this new regulation, and various measures come with it on our forum.

New users
This Privacy Policy, as the Terms of Use will have to be read and accepted by all users who register on a forum.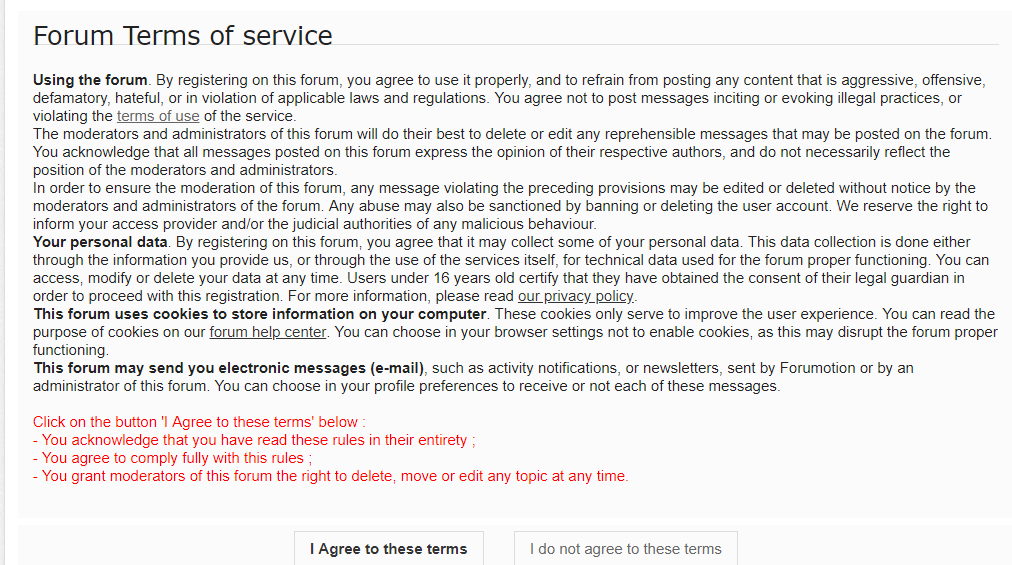 Old users
Users who registered in our forum before the arrival of this new regulation of course will have the same protection. 
For this reason, any user logging into a forum will also have to read and accept the Privacy Policy, and the Terms of Use .



Receiving forum newsletters
For all new users, receiving the newsletters will need the acceptance of these emails by the user, upon registration. 
Only the users having deliberately chosen to receive the newsletters of the forum will receive these (this choice concerns indifferently the newsletter sent by the administrator of the forum and the "popular contents" newsletter). 
More specifically regarding "popular content" newsletters, any user already has the choice, in his profile preferences, to receive or not the "popular content" newsletters.


IconSkouliki Graphics