Profile cover photo 

Now you can add your own profile cover photo like facebook
(gif images are supported also).




All you need to do is go to your profile and edit the filed "Cover photo"
add your photo url (preferable dimensions 900 x 315), click the check button and refresh the page.





By default, we have a no cover photo for all members.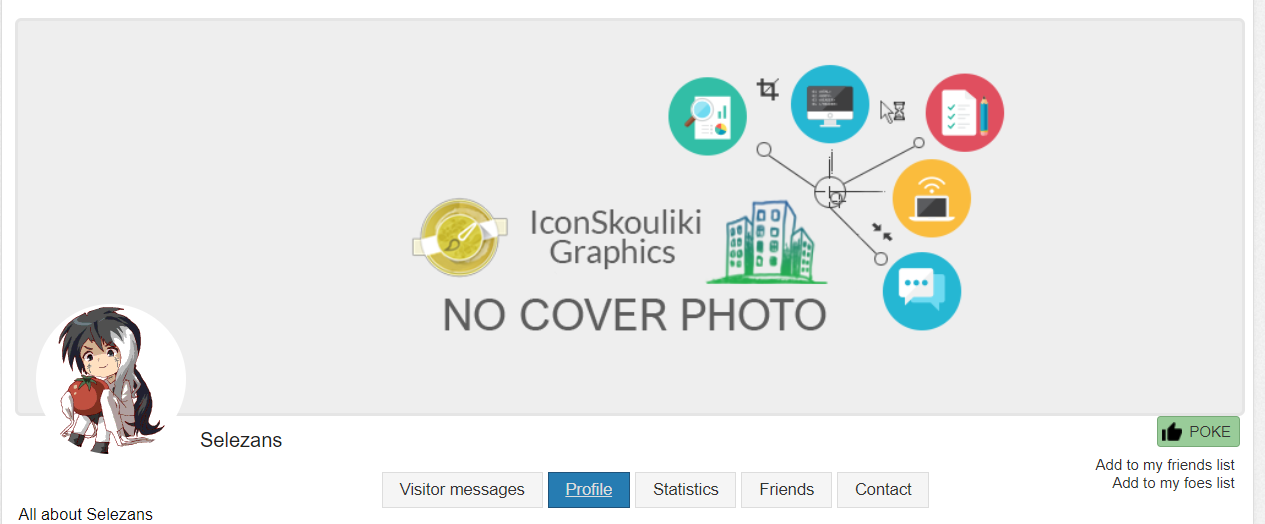 note: for cover photos you can open a graphic request


IconSkouliki Graphics