*All fields must be filled out in order to process the request
Image type
: Forum button set
Size(pxl)
: 100x35
Colors
: goes with theme
Link to your page
:
http://yourjourneybegins.forumotion.com
Text or Image to include
: Topic, Reply, Edit, Quote, Delete, Edit, Inbox, Outbox, Sent, Report, Saved. Then icons for profile, website, email and PM which are explained below
*make sure that the images you want to include in your request are commercial free and can be modified for commercial or non commercial use

Description
: Named icons above can be rectangle shaped. Perhaps with a trail of mini pawprints above and below the words. If not both, below the words is fine.
For mini profile icons...
PM:
Howling wolf head silouette, black.
Website:
Perhaps earthly icon with pawprint on it.
Profile:
Wolf head as used for forum icon, black.
Email:
A letter with a pawprint stamp.
Pawprint used for forum icons can be used for these images. The following howling wolf image: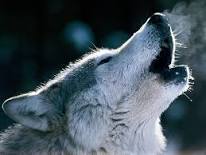 For the PM icon.


Last edited by Admin on 19/11/2018, 14:55; edited 4 times in total (Reason for editing : Whole form must be used)