*All fields must be filled out in order to process the request
Image type
: banner
Size(pxl)
: on file
Colors
: on file
Link to your page
:
https://jillhavern.forumotion.net
Text or Image to include
:
*
make sure that the images you want to include in your request are commercial free and can be modified for commercial or non commercial use.
Description
:
Sorry to make another request on another thread (the other one is closed)
This new request requires a bit of jiggling around I'm afraid - sorry!
I would like this new photo and quote added: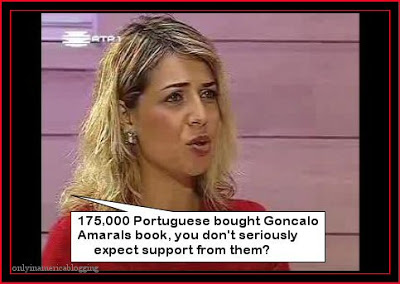 Sandra Felgueiras
Portuguese TV presenter and journalist
Ask the dogs? No Gerry. Now I feel free to ask you, don't you feel free to answer me?
(I realise it's not the best quality photo, but the video where it came from isn't top quality, and the photo needs to come from that video for the quote to make sense)
The order of the pics on the banner need to re-organised so they would now go in this order if possible:
From left to right:
1. Sandra F (to balance with Wendy Murphy on the other end!)
2. John Stalker (moved over one place)
3. Gonçalo Amaral in the middle (to replace Colin Sutton)
4. Craig Murray
5. Wendy Murphy
Could you leave this thread open please in case I need to replace John Stalker as I'm still giving that some thought?
Many thanks in advance.